Last week, I talked about Kickstarter, and how I could see that website changing in the near future. It occurred to me shortly after I wrote that article that many people approach board games with the intention of making money, but not necessarily making games as an end to itself. There is nothing intrinsically wrong with this, and you can certainly make good money producing board games. The only trouble is that many of the people who see board games as a vehicle to get rich quick don't realize that you have to build a business along the way.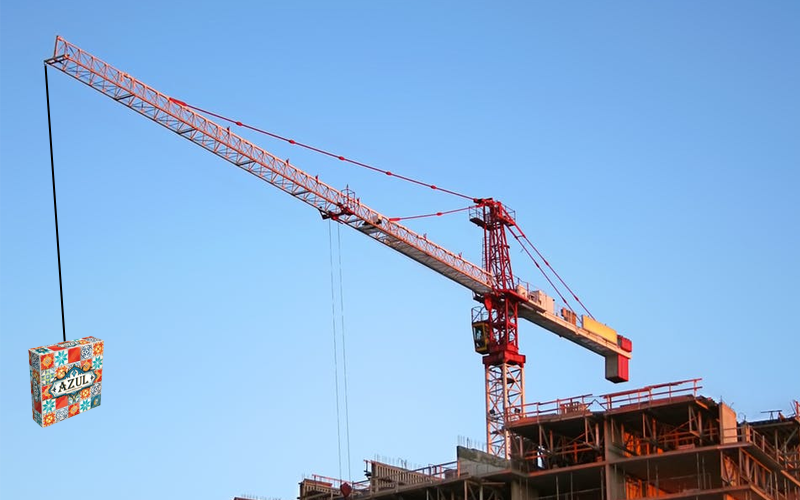 Need help on your board game?
Join my community of over 2,000 game developers, artists, and passionate creators.

For those of you who get into board games because you're seeking money or looking for something to do in your spare time, this is an article for you. If you've released a game and you're staring down the yawning chasm of "what next," this is an article for you, too. Those among us who want to test the waters for different industries like video games, RPGs, or toys – this is for you, too.
Think long-term.
It takes a long time to build a business. The simple fact is that if you're not a fortunate son starting out with tons of spare cash or hands-on mentorship from early in your life, you're going to have to learn the hard way. It will most likely take three to five years to turn a profit, and if you're working full-time or have a family, it could take longer.
There's no shame in taking your time! It does mean, however, that you have to plan for five or ten years down the line. You can't merely be a trend-chaser because trends change very fast. If your intent is merely to make beautiful board games as a creative endeavor, then you should do that and have fun doing so! However, if you want to make money and you have to build a business, you have to see gamers as customers.
When you build a business, you can't simply give customers a new variation on something very old. That may be your end result, but you have to either go through a specific process where you figure out what they need and then make that or, you know, get really lucky. You have to find your target market, figure out what they need, and then figure out how to address them. In the end, you may do this through games, or you might do it through something else entirely!
Build a business by building a platform.
Let's say you're convinced by now that you need to think long-term. Your intention is to make money with board games being just one possible way to do that. With board games being difficult to make and the likelihood of success being several years away, how do you build a platform that can weather the storms? A lot of things can tear you down when you try to build a business – failed product launches, dried-up funding, personal crises. Even if you have some early successes, you may not be bringing in the kind of money you hope for. You need the ability to pivot and diversify into related businesses.
In short, you need to build a brand. This is one of those pieces of advice that gets passed around on the internet so often that it becomes meaningless. Here's what this actually means: you need to encapsulate your intentions, your abilities, and your interests into a set of associations. Those associations include a name, logo, website, social media, mailing lists, etc. If you do this right, you can explore different areas in business without losing everything. If you do this really well, then over time, you can bring in income from lots of different sources, which would leave you free to be more creative in the long run.
Build a business by building a community.
Having a platform is one thing. Having a lot of people to talk to is something entirely different. Obviously, the marketing benefits of having a large community are numerous. You can generate more leads, market test ideas, and generally spread your ideas to a larger audience. Yet that's not the only reason to build a community or network.
When you build a business, having a community can help you meet valuable contacts. Knowing the right people can help you know which opportunities to pursue. They can help steer you away from unprofitable or unenjoyable directions. What's more, the people you meet may very well make fantastic teammates for future projects.
Create situations where you can fail and still try again.
Last but not least, some degree of failure is inevitable when you're talking about time frames spanning multiple years. You need to be able to recover quickly when you fail. Yes, that is a when since the experimentation necessary to succeed will invariably lead you down some misguided path at some point. This is especially true early on.
For the first year or two, your goal is simple. Don't get knocked out of business. Stay solvent on your debts and hope that by continuing to work, build a platform, and build a community, that better days will come. After that, your job is to use the resources you've gained – whether that's some hard-earned cash or brand equity – and put it to good use by making something truly profitable.
Final Thoughts
When you realize that trends change as people find different ways to meet needs – which are themselves in flux – the whole context in which you build a business changes. The scope widens. You stop seeing things in terms of "the next board game I'm going to make." You begin to see the next way to allow people to escape their problems. Games become one of many ways to provide an intellectual challenge. Your design becomes a way to bring communities together.
Focus on people's needs and how you can meet them. If you can do this with your own platform and your own community in your own authentic voice, then you have a much better chance of long-term success. Kickstarter could go offline tomorrow, board games could become unpopular, and customers could flee to entirely different products. Then there you would be – still be standing there with another chance to succeed.