Lately, I've been talking about the hard truths of the board game business. You can't just make the board game you want. You have to make the board game other people want. Product-market fit is essential and without it, financial success much harder to obtain. Just look at some of these posts I've been publishing lately.
Need help on your board game?
Join my community of over 2,000 game developers, artists, and passionate creators.

Well, guess what: I'm about to contradict all of that. I didn't get into the board game business by being a human calculator. It wasn't all about costs and benefits, supply chain management and marketability. I was 22 years old, chasing a childhood dream with blind passion.
Take a Leap of Faith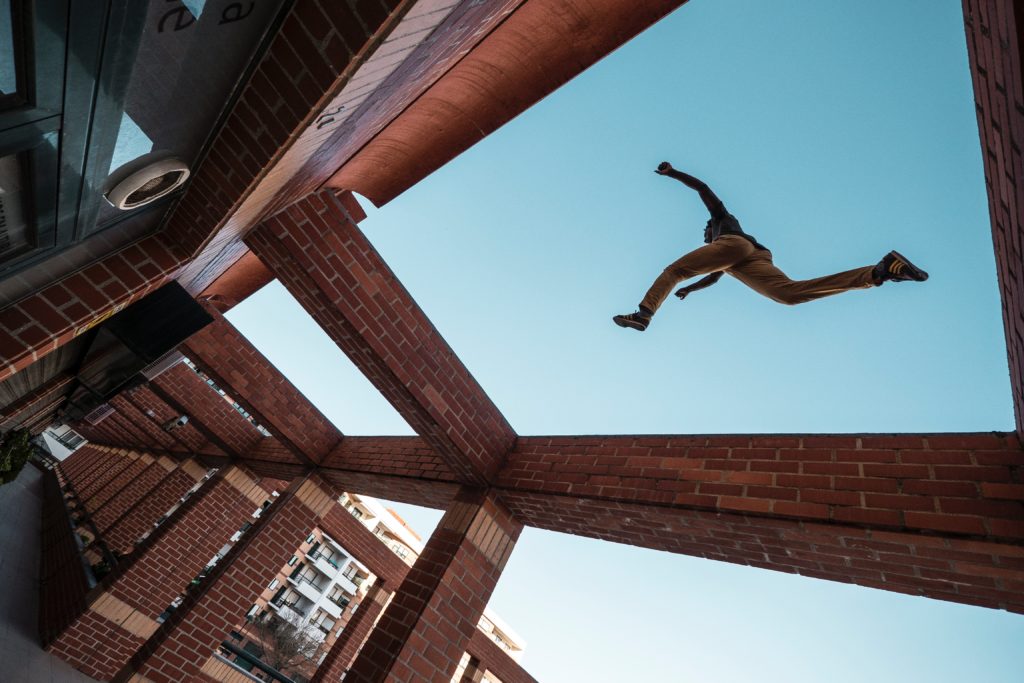 The great Danish philosopher Søren Kierkegaard came up with the phrase "leap of faith." At least, that's halfway true since he never used those exact words. What he did exactly say is that "[t]hinking can turn toward itself in order to think about itself and skepticism can emerge. But this thinking about itself never accomplishes anything."
Reason may set the human apart from the beast, but action still beats reason. It is by taking action that you can learn lessons that are emotionally real. You will experience things that will actually change you. If you create a board game, attempt a Kickstarter, and fall flat on your face, you will still generally be better off for it.
When Doors Slam Shut, Other Doors Open
In April 2018, I faceplanted. A game I had been working on for over a year and had spent $8,000 on had failed on Kickstarter. The reasons that led directly to that failure could not be readily corrected. The gap between the money I raised and the money I needed to raise was so great that I determined my best option was to ditch the game and move on.
Thank goodness I did. In a depressed fog, I somehow had the lucidity to make the right call on that. What's more, the autopsy post I did on Highways & Byways led to a traffic spike that permanently increased the readership of this blog. I like to think of it as failing up.
A whole bunch of things came from that project that I didn't even realize until now. For one, I'm in love and I'm engaged. One of the first things that made me stand out to my fiancee was that I was working on a board game about travel. It gave us something to talk about and bond over. The game didn't launch, but the relationship sure did.
There isn't a person on earth who could have predicted that. Nor could they have predicted that the increased traffic from the autopsy blog post made it possible for me to push the Discord server or the Facebook group. The clean slate gave me the chance to work on new projects – Tasty Humans and Yesterday's War – with a team instead of alone.
Finally, the time wasted on the campaign gave this blog time to really take off. This blog has since become a major source of traffic for a marketing company that I run, which has superseded Pangea Games in revenue, profit, and personnel. If that campaign had made $50,000 or something, I would actually be worse off in business.
I'm not saying failure's fun. It completely sucks. But it's not the end of the world. The act of doing something you love can open branching pathways for you in life that you could never have otherwise anticipated.
Make the Board Game & Learn the Skills
I'm a big fan of the School of Hard Knocks. Whether you succeed on a project or not, the act of seeing something through to completion will teach you a ton. I have written a lot of posts on what goes into the act of designing a board game before. There are a lot of moving parts, and it takes a long time to create a board game.
Even the simple act of creating a game – not marketing it, packaging it, manufacturing it – simply creating game mechanics…my goodness. You have to play-test the thing dozens or hundreds of times. It takes seemingly endless hours of reiteration, re-versioning, and reimplementation. It can feel an awful lot like being Bill Murray in Groundhog Day.
If you want a board game to succeed financially, you have to learn project management, cost management, and supply chain management. This is true whether you go through Kickstarter or not. It's brutal. So let me ask you this…
If you fail, do you instantly lose all the skills you gained?
No. You get to keep them. That's a hell of a consolation prize.
Certainty & Order are Lies, but Beauty & Passion are Real
Life is chaotic and bizarre and nothing is guaranteed. More than that, life is absurd and we are all actively trying to seek out meaning in it. There are so many variables involved in starting a business or making a creative work that no one can say for certain what will and won't work. It is possible to commit no mistakes and still lose. That is not a weakness. That is life.
Beauty and passion are real. As real as anything can be, anyway. When you make something you are truly proud of, no one can take that away from you. Creating something that you think should exist gives you something you can always look at and say "I created that because I wanted it to exist." Passion leads us to take illogical, irrational leaps that sometimes work despite the odds. The long arc of human progress is full of leaps like this.
In pursuing passion, you'll find yourself with all kinds of stories. Beauty and passion open doors when you share with others. You can ace job interviews and score free drinks in bars. You can make friends on airplanes and close deals with big clients.
Final Thoughts
This is not my usual how-to post. Nor is this a post about business strategy. This is a post for anyone sitting on the sidelines, intimidated by the possibility of creating something big.
Jump in. Do something you love! Maybe it will work. Maybe it won't. You won't know until you try, and failure is not that bad. Experience is a fantastic teacher and sometimes you have to take a leap of faith.
Good luck 🙂