Dev Diary posts are made to teach game development through specific examples from my latest project: Highways & Byways. Just here for Highways & Byways updates? Click here.
---
Entrepreneurship is hard. One of the hardest parts of entrepreneurship is knowing when to change your mindset. We all go into our day-to-day endeavors saddled with a set of assumptions on how life works. Our assumptions are always a little bit wrong, but the act of assuming we know how to act is sometimes a useful way to deal with the bigger enemy of indecision. That said, from time to time, we all must undergo the painful process of changing our belief systems to move forward in life.
Need help on your board game?
Looking for more resources to help you on your board game design journey?

1) You must build an audience before you launch a product.
In February 2016, I launched War Co. on Kickstarter for the first time. It was a dismal failure. The game was about 50% complete and I had not spoken to any board gamers or card gamers prior to launch. In fact, I had no real understanding of the board game industry as a whole. I had no idea what I was doing. On this very blog, I've analyzed things that I did wrong with War Co., viciously eviscerating my own work despite the fact that I'm pretty happy with it.
We're not talking about a laundry list of things I did wrong today, though. We're talking about earth-shattering paradigm shifts that rewired the way I think. This failed Kickstarter launch did just that. I immediately understood – both intellectually and emotionally – how critical it was to build an audience before launching a product. "Build it and they will come" is false in the board game industry.
There are a few ways you can build an audience, but they more or less boil down to "talk to a bunch of people" or "get your game in front of people who've already done that." For your own sake, I recommend you do both. People you talk to individually will be the most loyal to your cause, and people who find you through others who have a larger platform – who will come in far greater numbers – will be more likely to stick around if you've already got a lively community of your own.
There is a reason why A Crash Course in Board Game Marketing & Promotion is one of my most popular articles on here. A lot of people have come to realize just how important it is to build your own audience.
2) It takes more than one game to make a viable business.
I'm going to tip my hand a bit here. I'm still a pretty new game developer. I'm committed to sharing all my knowledge for our greater good, but I should not be regarded as a veteran like Jamey Stegmaier or James Mathe. Why? A little something I realized in March 2017: it takes more than one game to succeed in this industry. I'm working on my second: Highways & Byways.
It took me a long time to realize this. I wanted to just make War Co. and call it a day. I didn't intend to get into the board game industry, but I ended up really liking it anyway. Still, it took me until March 2017 – ten months ago, mind you – to finally take Pangea Games seriously and start working on a second game.
Why does it take multiple games to make a viable business? There are several factors at work. You need money to have a viable business and board game development businesses have a tough time with this. Bringing in steady money requires an audience and a backlog of different games. Both the audience and the backlog take a long time to build, and there is no shortcutting that. Even if you decide you're not crazy enough to self-publish like me, your publisher won't pay you a lot. It will take several games to start racking up royalties that will bring you decent amounts of cash.
I'm not saying "don't make board games if you want to make money." I think there are far too many negative people who act like you can't make a dime in this industry. I don't buy that. This is a $1.4 billion industry with fairly low barriers to entry. You just have to have a big enough audience to take advantage of large print runs OR a backlog of games that sell.
3) I began to think about "the After."
This hit me around March 2017 as well. When I launched War Co. to the general public on Valentine's Day 2017, it didn't sell well. A lot of the stock sat in my garage for a while before it finally started selling a little bit. The reason why is simple: I didn't think enough about sales. I was myopic in my past, thinking the Kickstarter alone would get my business, well, kickstarted. It's not that simple. You have to build up a sales system, you have to think about "the After." Kickstarter, or "launch day" if you launch your game through other means, is not the end-all-be-all. You need a way to sell your inventory on an ongoing basis. Otherwise, it will just sit in your garage or a warehouse. Needless to say, I'll be handling Highways & Byways differently.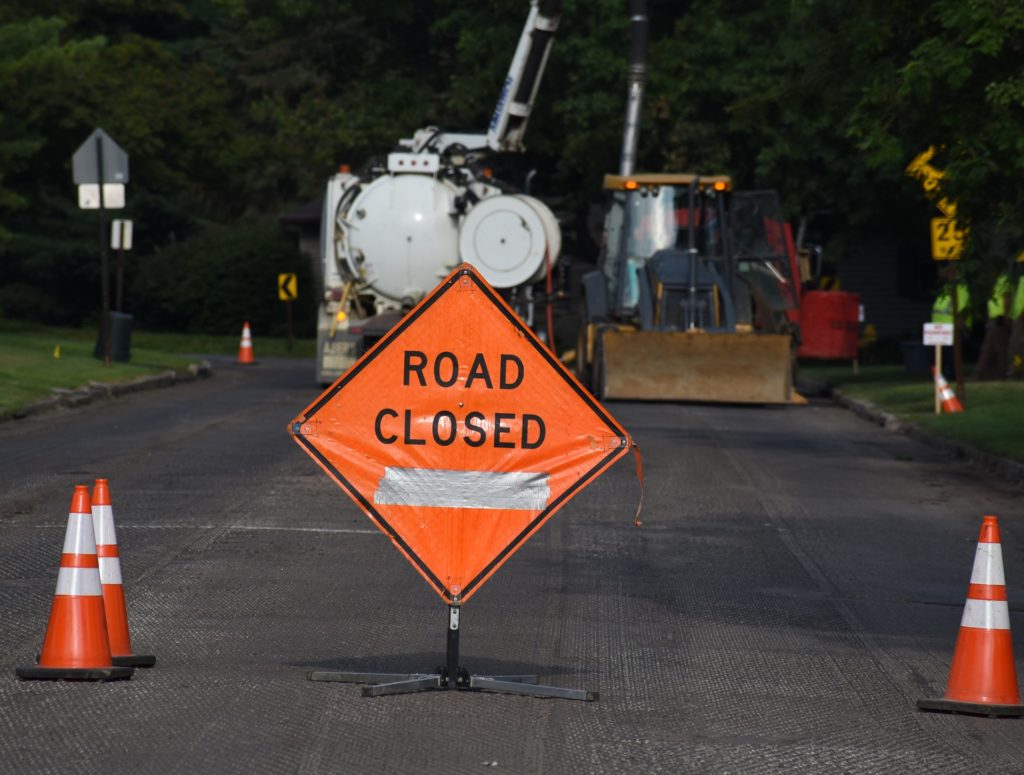 4) I started using social media for leads and connections, not followers.
One of the nasty and seductive parts of Twitter, Instagram, and other social media networks is that it's easy to focus on followers. Followers do not really matter. If your followers are not targeted, then your channel won't do your business much good. The War Co. Instagram account is giant, but the Brandon the Game Dev and Highways & Byways accounts both bring me more actual business.
Instead of focusing on followers, focus on leads. I started doing this in June 2017. Try to find people who will be interested in what you do, and follow them. Don't abuse the system, just follow a few people every day. Then you can reach out to them individually and you'll have real common ground. This is called lead generation, and this is the main mindset I use with social media now. This helps me get email addresses and grow the Discord server that I run. This is infinitely better than tens of thousands of followers who simply don't care about what I'm doing.
Even better than leads, though, you can start making connections to important people. I'm talking bloggers, podcasters, and reviewers – people who can really help you get your board game seen by a larger audience. You can find other game developers, make friends, and find mentors. Twitter, Instagram, Facebook, and other social media networks make this a lot easier.
5) I learned the importance of playing matchmaker.
Last but not least, in June 2017, I started building up the game dev Discord server that many people know me for. It's got over 1,000 people in it and I recommend that you join it if you are starting to make board games. I realized just how incredibly powerful it is to be able to connect people with other people they'd like to meet. I've learned that it is a wonderful thing – and good for business – to be able to connect developers and play-testers, bloggers and designers, artists and paying customers.
What sets businesses apart is often intangible qualities. The reason campaigns go into the millions on Kickstarter is because the people behind them have built up – either individually or through a larger organization – goodwill. That goodwill translates into trust and eventually sales. One of the best ways to build up goodwill is to help people with their goals. Matchmaking is the most time-effective way to do this.
Have you had any massive mental shifts in your own game development endeavors? Share them below in the comments 🙂
---
Most Important Highways & Byways Updates
I've ordered 10 review copies.
I've started sending out a few copies to reviewers.
I've got a lot of guest posts in the works.
I'm starting to show up on podcasts – keep an eye out for me!
There is generally a lot of exciting stuff going on with Highways & Byways – got to spread the word.