It's time to make something beautiful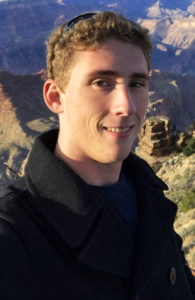 I'm Brandon Rollins. I started Pangea Games. I made War Co. I've fallen in love with board game development.
It's a tricky thing to love. It's simultaneously satisfying and exhausting. Making War Co. was the hardest thing I've ever done, but I'm incredibly glad I've done it. I want to help you create something you're proud of.
Board game development – and creative endeavors in general – are complex, disorienting, and frustrating. Many people get discouraged and quit before they see the fruits of their labor. I don't want you to be a statistic. I created this blog with one goal in mind: make the blog I wish existed when I first started War Co.
That's the beating heart behind this blog. That's why I write thousands of words every week. That's why I find hundreds of game developers on social media and invite them to my game development community. You don't have to go it alone.
How this blog works
Start to Finish: Trying to create a board game for the first time? Unsure of where to even start? Start to Finish is a comprehensive guide made for first-time board game developers who want to go from an idea to a finished product. I will walk you through every step of the process.
Dev Diary: Board game development is a wild, meandering journey. I've documented mine for your benefit – spinning day-to-day events into valuable lessons.
Essentials: My fifteen favorite posts from the early days of this blog
Like what you see? Well, before you go…